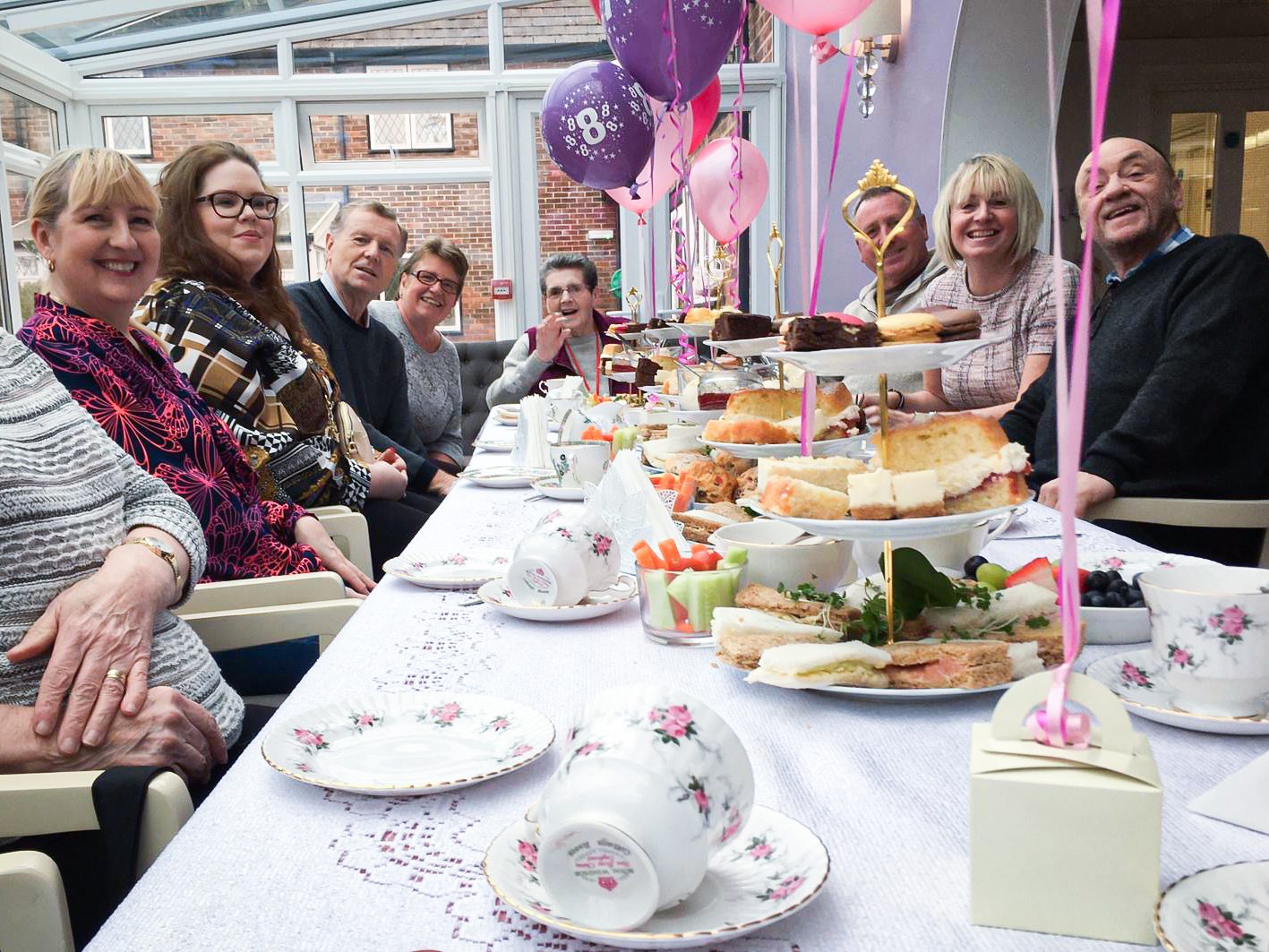 A resident from Little Bramingham Farm care home in Luton recently celebrated her 87th birthday in style. Family and friends joined Eileen Gleasure to enjoy a top-notch afternoon tea treat at the home's very own Tea Room.
Eileen has been a resident at our care home in Luton, Bedfordshire for two years. The care home's Tea Room recently opened and is now open to the public every Monday and Wednesday. For Eileen, it was the perfect place to host a special birthday celebration with her loved ones.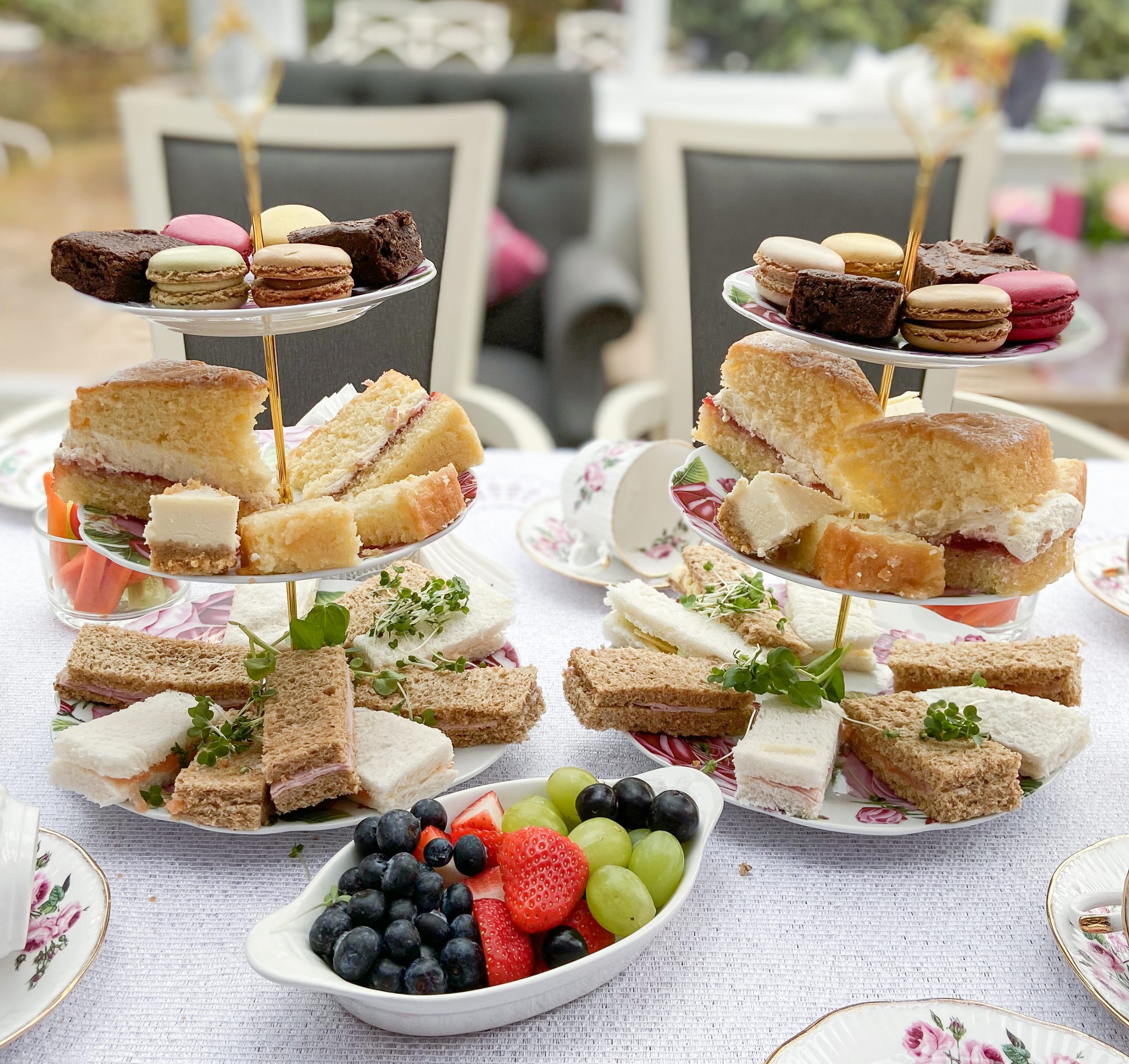 The team at Little Bramingham Farm arranged the delicious afternoon tea to be served to Eileen and her guests. This included tasty homemade tea consisting of delicate finger sandwiches, traditional scones with clotted cream and jam, as well as sweet pastries and a variety of freshly made cakes – and of course, 'proper' pots of tea.
Emma Lawrance, Manager at Little Bramingham Farm said: "It was lovely for us to celebrate Eileen's birthday at the Tea Room. By opening the Tea Room, we've created a warm, friendly and open meeting place. Our residents can meet, chat and mingle with members of the local community over a slice of cake and a cuppa."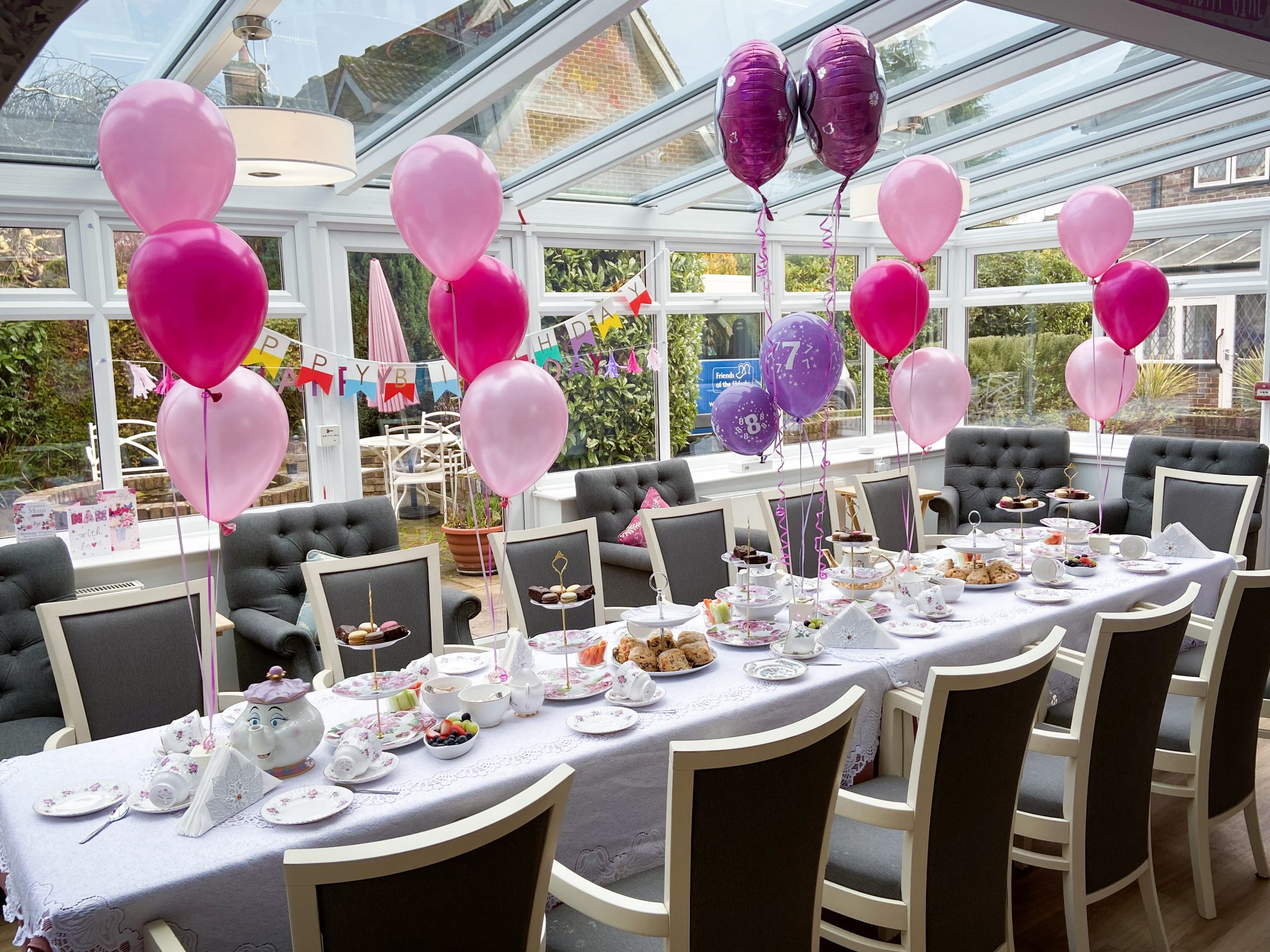 Eileen added: "I had a wonderful afternoon and felt totally spoilt. It was lovely to catch-up with my family and friends. I really enjoy a good cup of tea and our Tea Room always has gorgeous cakes and treats to go on the side.
"After 87 years, I do consider myself quite a 'Tea Connoisseur'. I like my tea served in a nice china cup with a matching saucer – it tastes so much better. I can definitely recommend our Tea Room. Nothing can beat – come rain or shine – a good cup of tea and a slice of something naughty, but nice."
The Little Bramingham Farm Tea Room is open every Monday and Wednesday between 10am and 2pm and is run by volunteers from the care home's staff. Additionally, the Tea Room is available for private functions.