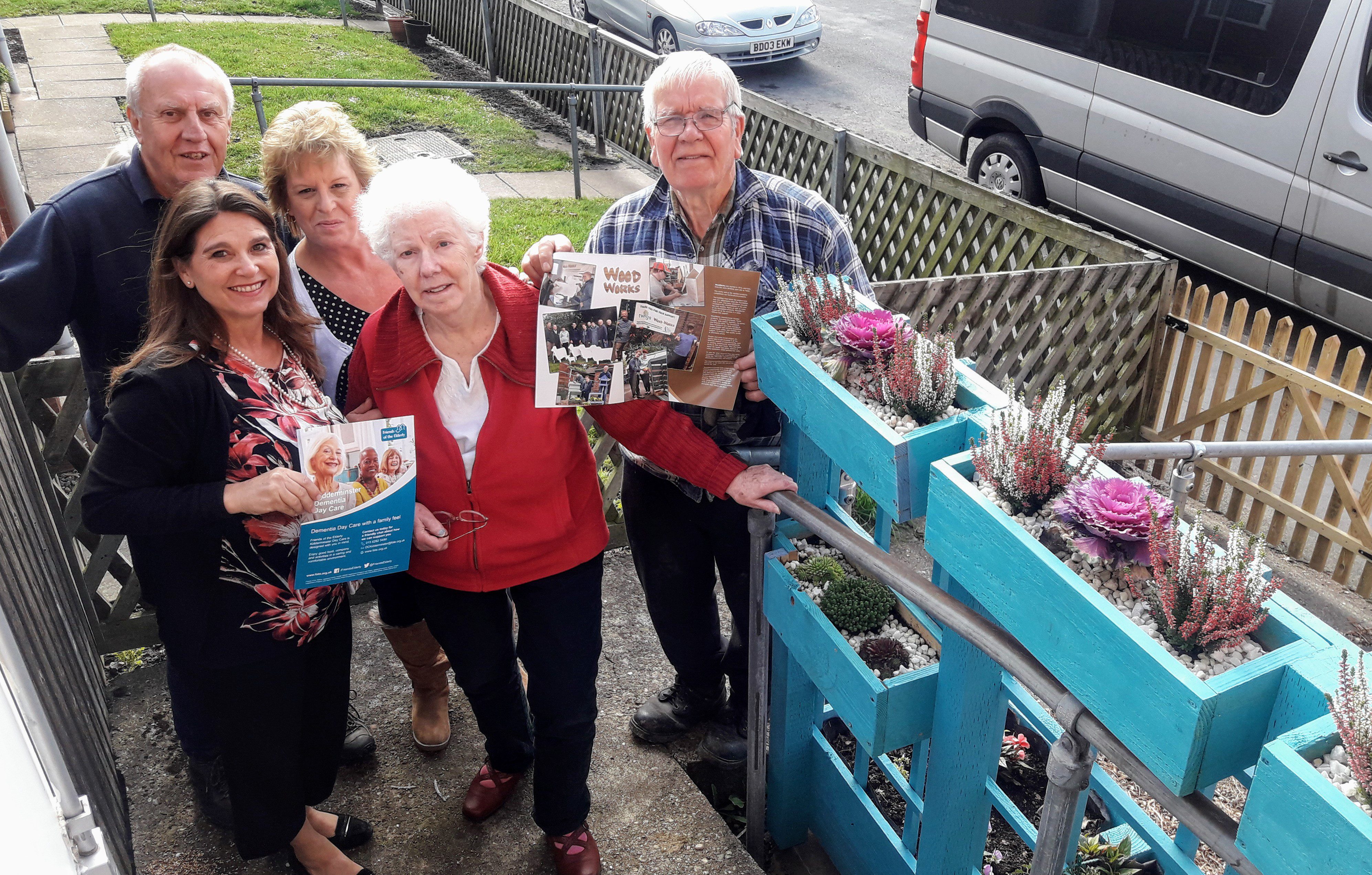 Our dementia day care service in Kidderminster has created a special sensory garden, with the help of a local charity.
New wooden planters and fencing have been used to transform the services' outdoor area. These additions will create stimulating spaces for people living with dementia who use the service.
We enlisted the help of local charity, The Wood Works Project, to complete the sensory makeover. Day Care Manager Shirley Bradley said that initiative would siginificantly benefit our service users, especially those living with dementia.
She said: "Developing a beautiful outside space that will support the wellbeing of our older people for years to come has been a wonderful project for us to take part in.
"Our service users have enjoyed having a say in what colours we chose for the paint, and they got stuck in with the planting – it's been fantastic seeing them so involved."
Alongside all of our care homes and services, Kidderminster Day Care has enrolled in our new Dementia Education Programme. The new initiative is working to improve the quality of care that we provide to those living with the condition.
Since the sensory makeover, Shirley has confirmed the new garden is already having a significant impact.
She said: "The transformation made a huge difference immediately and I know it will continue to benefit everyone's wellbeing.
"Having access to such nurturing and also uplifting spaces is great for us all. A huge thanks to Wood Works for their support."
Wood Works is run by The Emily Jordon Foundation. The charity supports people with learning disabilities to get involved in all the different aspects of manufacturing wooden products.
Brian Strange, Project Manager at Wood Works added that they were delighted to be able to support the transformation of outside space.
"The Wood Works Project had a wonderful time working with Kidderminster Day Care and Friends of the Elderly to deliver this project and we are delighted their service users now have a safe outside space to enjoy."
Kidderminster day care in Worcestershire is a specialist dementia support service, run by a dedicated and experienced team of staff that offers personalised care and support. To find out more, call 01562 825 490 or email enquiries@fote.org.uk.