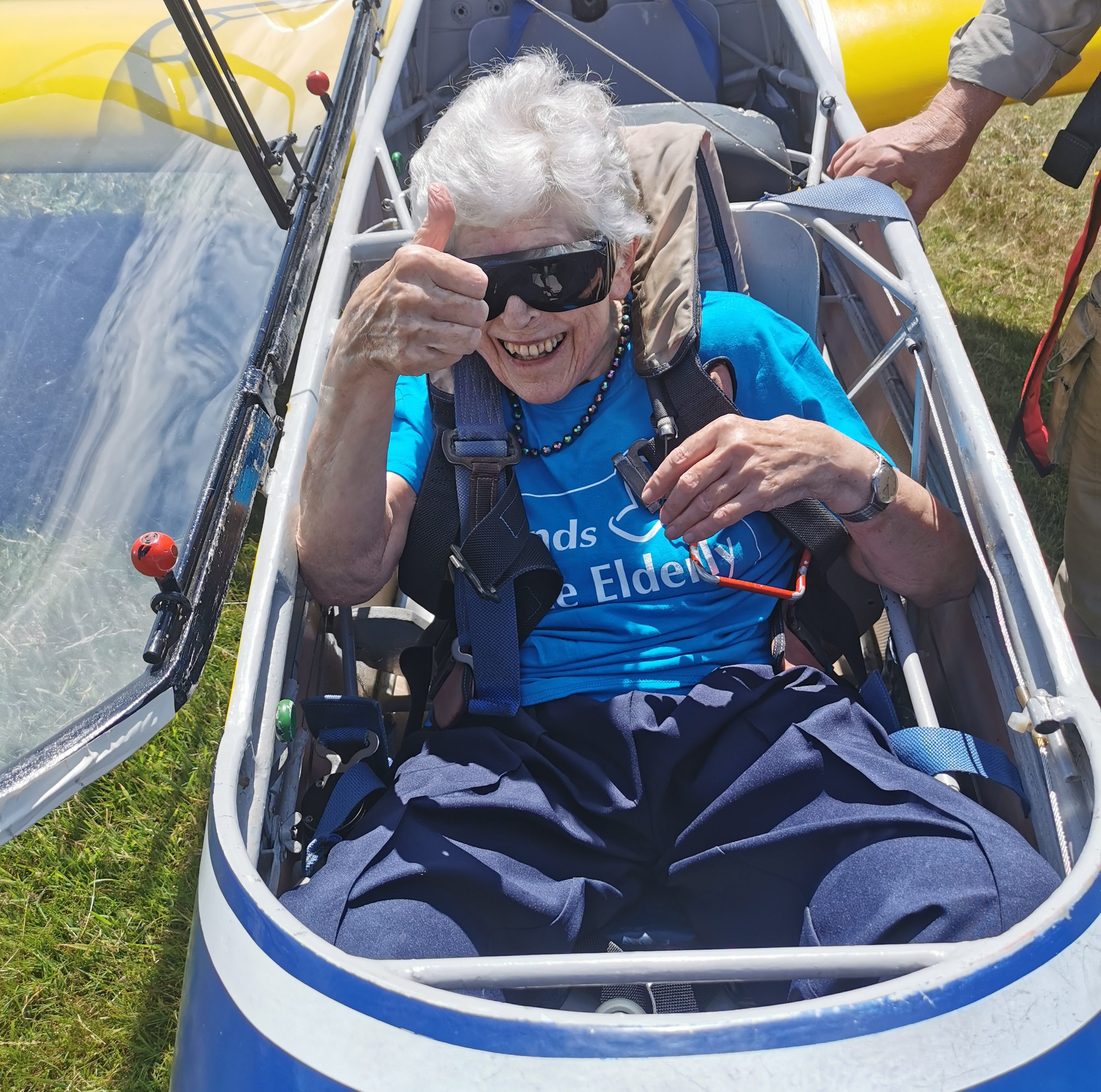 A flying dream came true for 87-year-old Pat Tuffey recently. She took her first glider flight to raise money for a sensory garden at our Bournemouth care home.
Staff at the Retired Nurses National Home (RNNH) arranged for Pat to fulfil her lifelong dream with help from the Dorset Gliding Club.
The plane was released from 2,000 feet and Pat flew with the club's Chief Flying Instructor Peter Molloy. During the 29 minutes they spent in the air, Pat and Peter got as high as 3,000 feet.
Pat said: "It was simply wonderful up there, a dream come true!
"Ever since I was a little girl and I first read about gliders, I've wanted to take a flight, but I thought I'd missed my opportunity.
"But thanks to the team at RNNH, I've done it – and got the certificate to prove it! I can't thank everyone enough for making this happen for me."
Our Bournemouth care home runs a programme called Wishing Tree. The scheme helps residents fulfil their dreams. Staff at our care homes ask residents to name their wishes. They hang them on the Wishing Tree and the team works to help make them a reality.
The flight was also made possible thanks to Kathleen Sinclair, who generously sponsored Pat's glide.
As well as ticking 'glider flight' off her bucket list, Pat also raised £350 towards a planned sensory dementia garden in the grounds of the RNNH.
She chose to fundraise for the horticultural initiative as her close friend and fellow RNNH resident Ruth lives with dementia.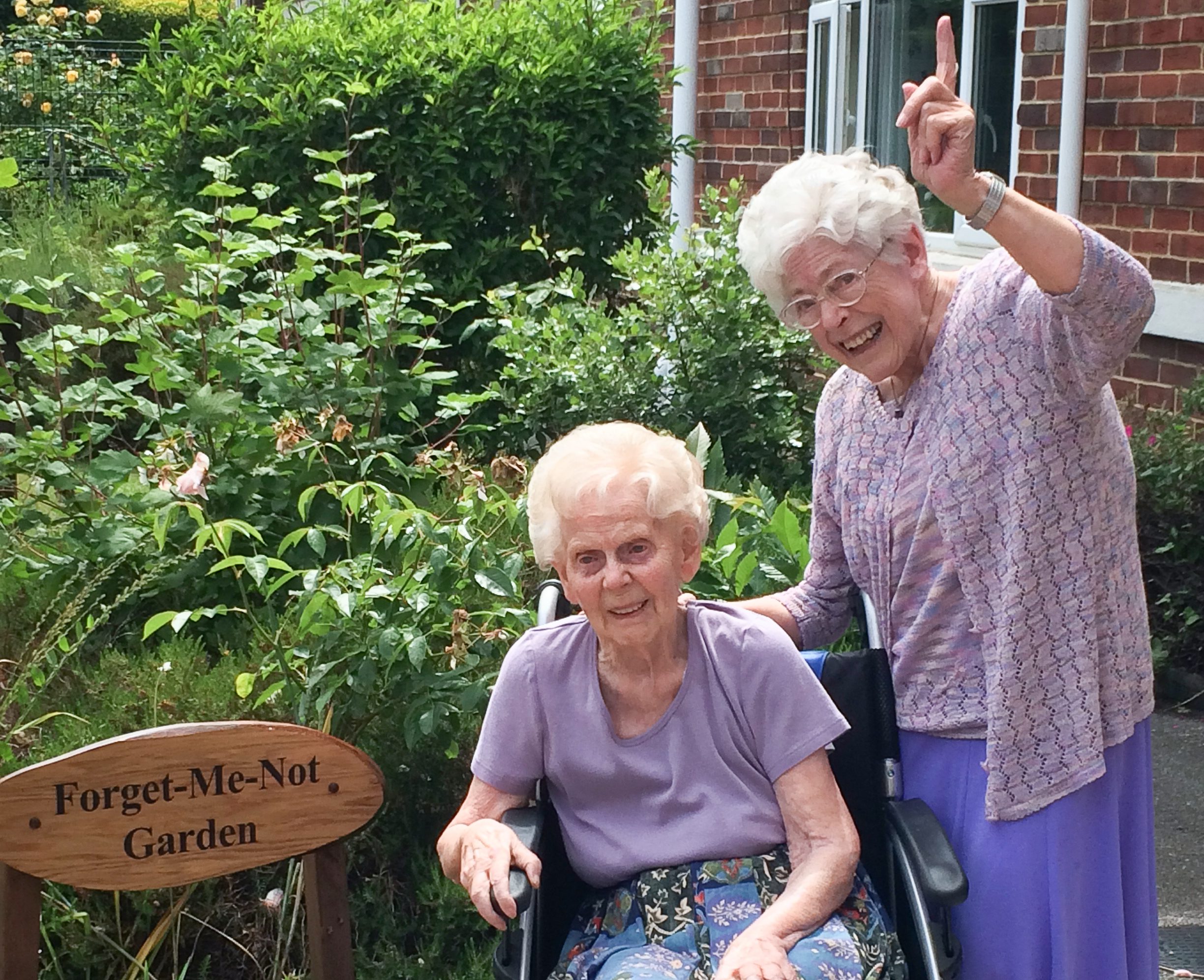 Pat said: "When I heard how dementia sensory gardens could help people living with the condition, I knew I wanted to help raise money so we can build one at RNNH.
"Ruth is one of my closest friends. We've known each other for 44-years and she's incredibly special to me. The garden would be a wonderful resource for Ruth and other residents. I'm glad I can do my bit to fundraise for it. I'm so grateful for the donations that have come in so far."
Our Bournemouth care home welcomes everyone but retains a strong link to its heritage. Set amongst beautiful gardens, residents are cared for by a well-trained, compassionate team who offer personalised care and an active social calendar.
You can contribute to Pat's fundraiser here. For more information about the Retired Nurses National Home, call 01202 396 418 or email hello@fote.org.uk.