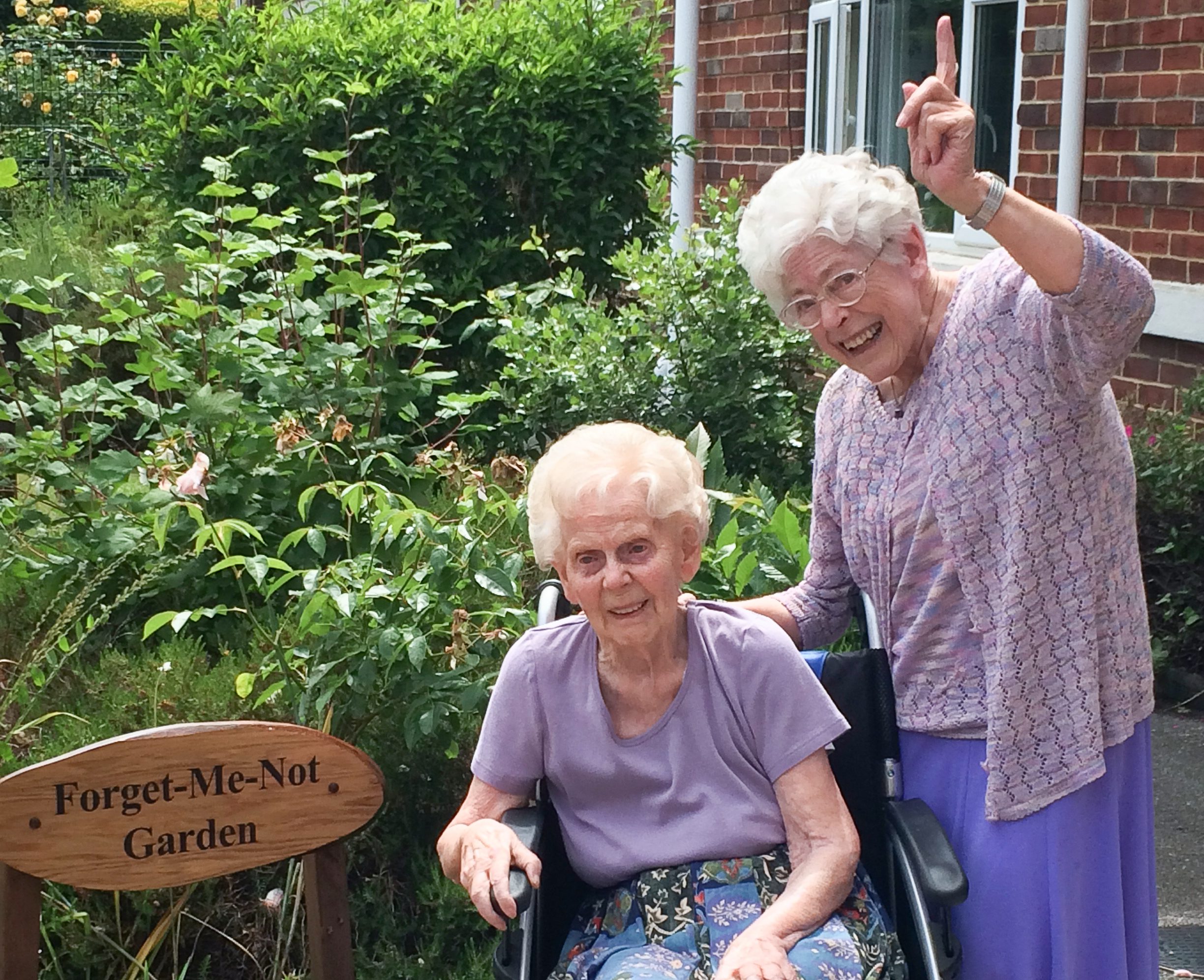 A resident from our Bournemouth care home has her eyes set on the sky. Pat Tuffey will be gliding this week to raise money for a dementia garden.
Pat, who lives at the Retired Nurses National Home (RNNH), will soar high above Dorset in a glider. It will be her first ever glider flight, with the challenge fulfilling a lifetime's ambition.
She said: "I remember reading about gliders when I was young. I always thought it would be a wonderful thing to do, to fly through the sky like a bird.
"When I told the team at RNNH I wasn't sure if it would be possible. Incredibly, they've made my dream come true by organising this for me. I'm so excited!
"I'm also doing the flight for charity. I want to raise as much money as possible for the creation of a sensory dementia garden at the home."
Pat's wish to fly in a glider came through the Wishing Tree programme run at RNNH. The Wishing Tree sees residents write down activities that they would love to do and place them on a model tree so they can become a reality.
Pat's friend Ruth also lives at RNNH. She was recently diagnosed with dementia and Pat said the garden would be a huge help to her.
She added: "Ruth and I first met back in 1974 when we were both working as nurses. We are very very dear friends. If my glider flight can do something to help Ruth that would be just wonderful."
Pat's maiden flight will take place on July 6th at Wareham Gliding Club. Support her and RNNH's sensory garden here. 
The Retired National Nurses Home welcomes everyone but retains a strong link to its heritage. Set amongst beautiful gardens, residents are cared for by a well-trained, compassionate team who offer personalised care and an active social calendar. For further information, call 01202 396 418 or email hello@fote.org.uk.