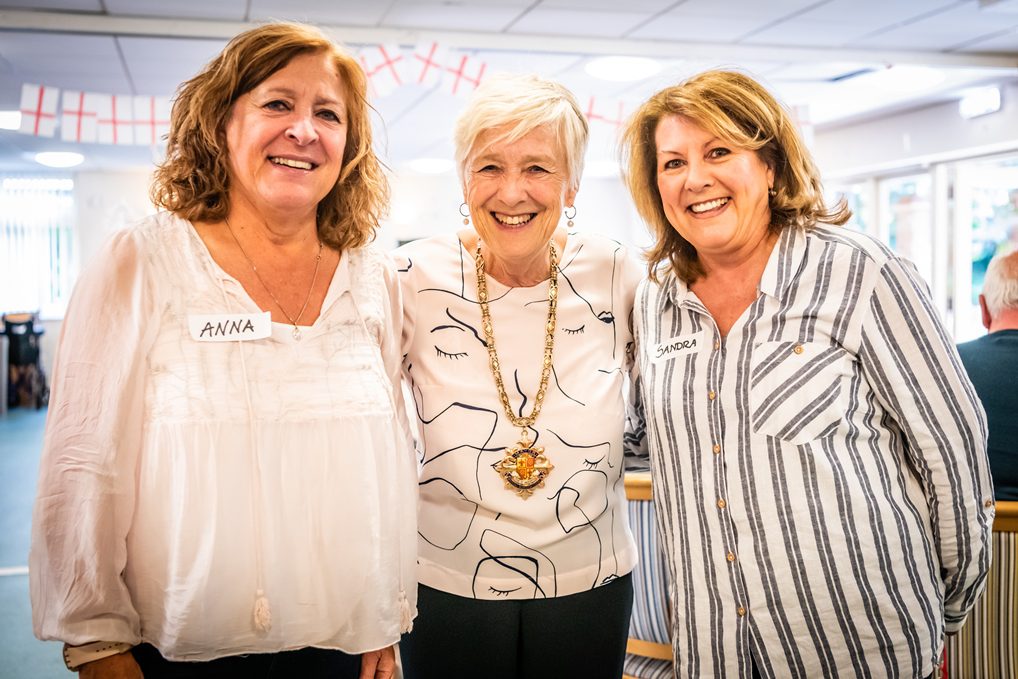 The Mayor of Woking was guest of honour at a BBQ hosted by our Visiting Friends befriending service. Cllr Beryl Hunwicks joined the celebration to say thank you to people from the local community who volunteer their time to visit older people living alone.
The group of 32 volunteers visit more than 36 people in the Woking area each week. They provide much needed company and companionship.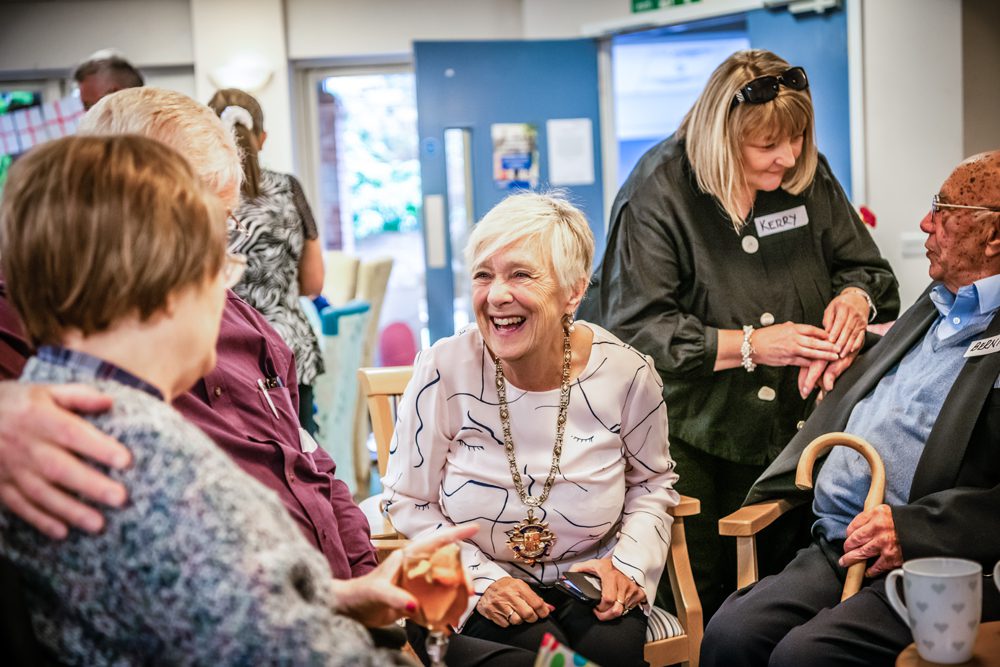 Cllr Hunwicks said the volunteers were a credit to the town for the service they provided.
She said: "It was an absolute delight to attend the Visiting Friends' BBQ. I met volunteers and older people who are supported by the programme. I can't get over how grateful they were for the service provided by Friends of the Elderly.
"It was wonderful to hear their stories and to join everyone in thanking the volunteers for their dedication to the service."
Visiting Friends Manager Sandra Smook said that the afternoon had been a huge amount of fun.
She said: "The people who volunteer for the Visiting Friends service bring so much happiness to the older people in Woking that they support. We felt it was important to say a big thank you to them.
"I also find that the volunteers get so much out of the service themselves, they are always telling me how fulfilled it makes them feel.
"Loneliness can have a devastating impact on our lives. There are many ways we can make sure we stay connected with people and communities around us as we get older. I would encourage other local people to get involved."
Visiting Friends is a high-quality volunteer home visiting service for people in Woking who are over 60 and live alone, with little or no contact with family or friends.
If you would like further information about Visiting Friends, phone 0330 332 1110 or email hello@fote.org.uk.