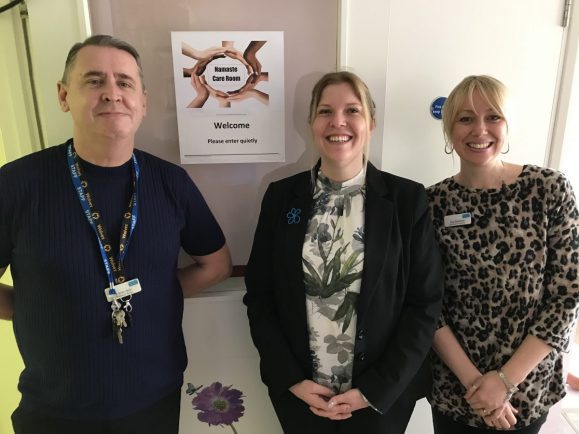 Bradbury Court care home in Malvern has teamed up with University of Worcester dementia experts. Together they have trialled a new way of providing care for those living with the dementia, called Namaste Care.
A four month trial at our Malvern care home tested the 'Namaste' system of dementia care. The system uses a more holistic and person-centred approach, involving a range of physical, sensory and emotional aspects.
For example, music can be used to manage anxiety and stress and a gentle hand massage can help to encourage emotional connections with residents.
The method was deemed a success by both residents and loved ones. The results will now be fed into a wider study.
Our Malvern care home manager, Elaine Lee, said using the 'Namaste' approach gave huge benefits to residents. They also received some very positive feedback.
"There can be a tendency for people to think that when a person has latter stage dementia, there is nothing you can do to reach them, but that's not necessarily true.
"Namaste proves that something as simple as human touch has the power to make a very profound connection."
She added that she is incredibly proud our Malvern care home had been involved in the study. Going forward, staff are looking forward to putting in to practice what they have learnt.
If you would like to find out more about Bradbury Court care home, email enquiries@fote.org.uk or call 01905 388 720.