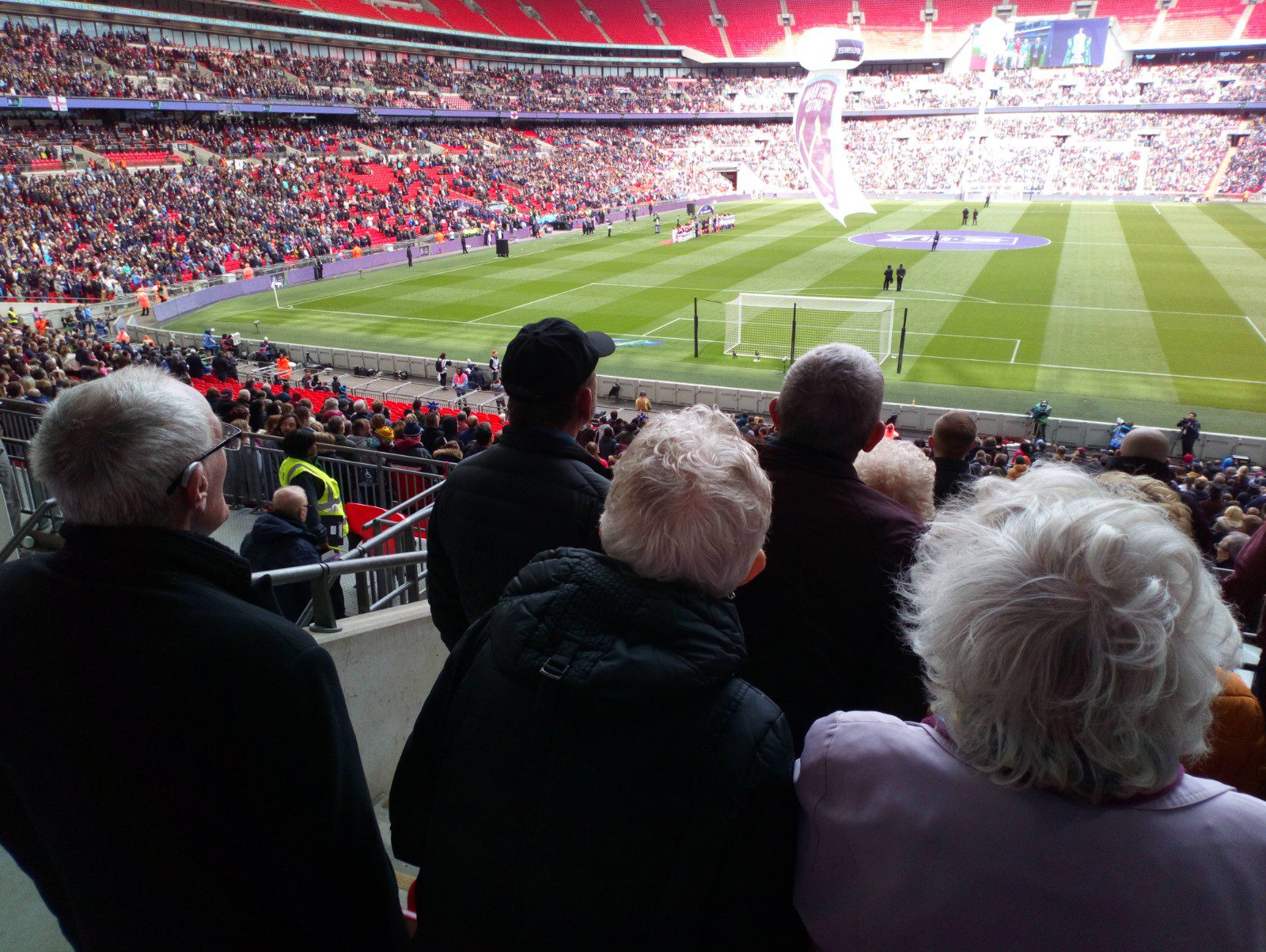 Participants from our Football Friends programme, Any Old Irons, have had a very exciting few weeks indeed! Not only did they get featured on ITV News, they were also invited to cheer on West Ham United's Women's team at Wembley Stadium for the final of the FA Women's Super League.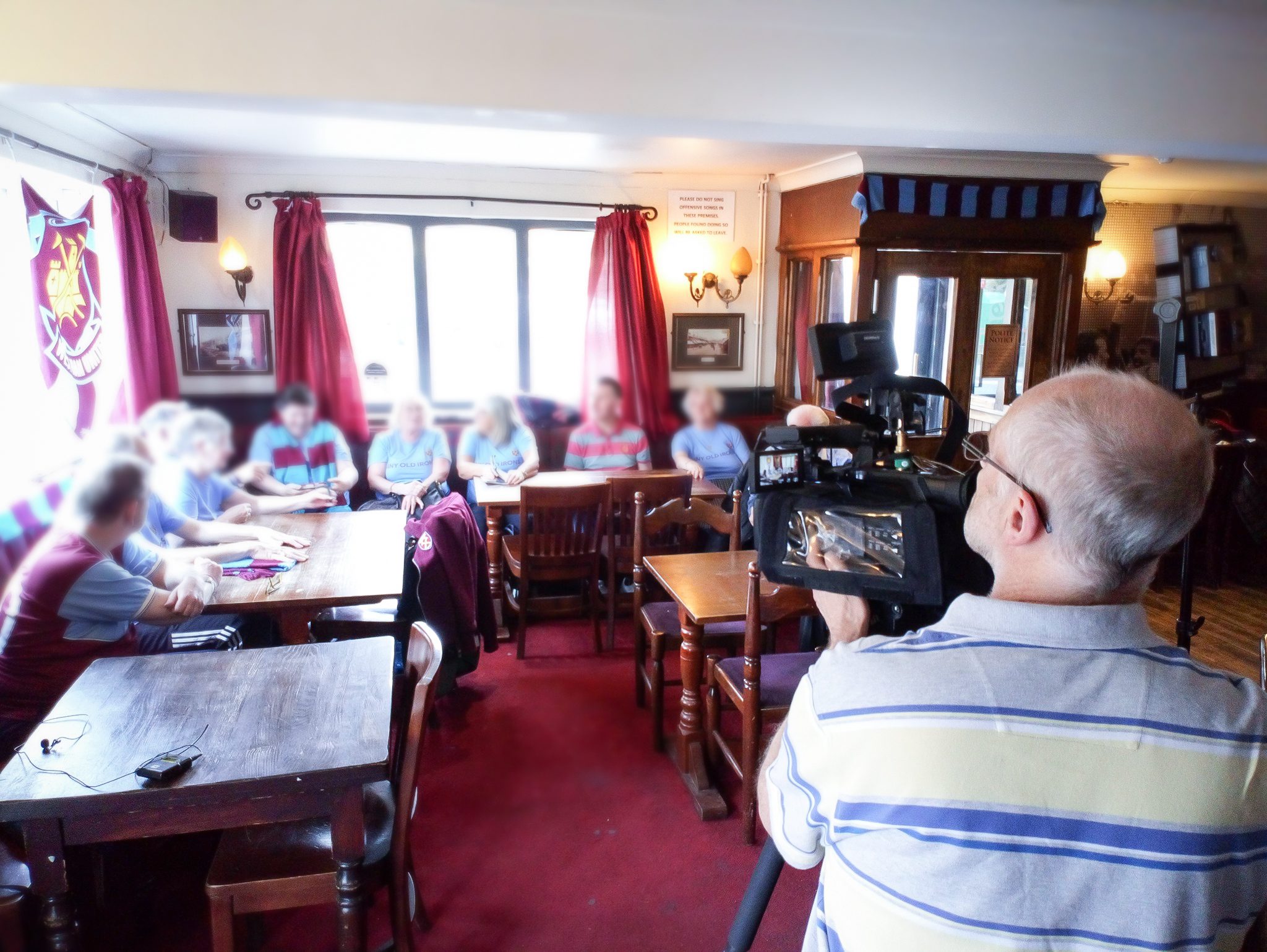 West Ham United Women's team was only formed one year ago, making their journey to the final even more impressive. It was great to see the Any Old Irons group feature on the ITV News report, where they shared their excitement for the final.
John Chapman summed up the mood perfectly in the feature, saying: "Tomorrow is really a fairy tale, because it was only last summer that this team got put together."
The following weekend, the much anticipated final arrived and the group did an excellent job of cheering on their team. Although West Ham United Women F.C. lost 0 – 3 to Manchester City W.F.C, it didn't dampen the group's spirits and they all had a fantastic day out.
Any Old Irons participant, Jo Roberts, said: "West Ham United playing at Wembley is always a special occasion. When we were invited to watch the women's team play against Manchester City, we were all excited to go!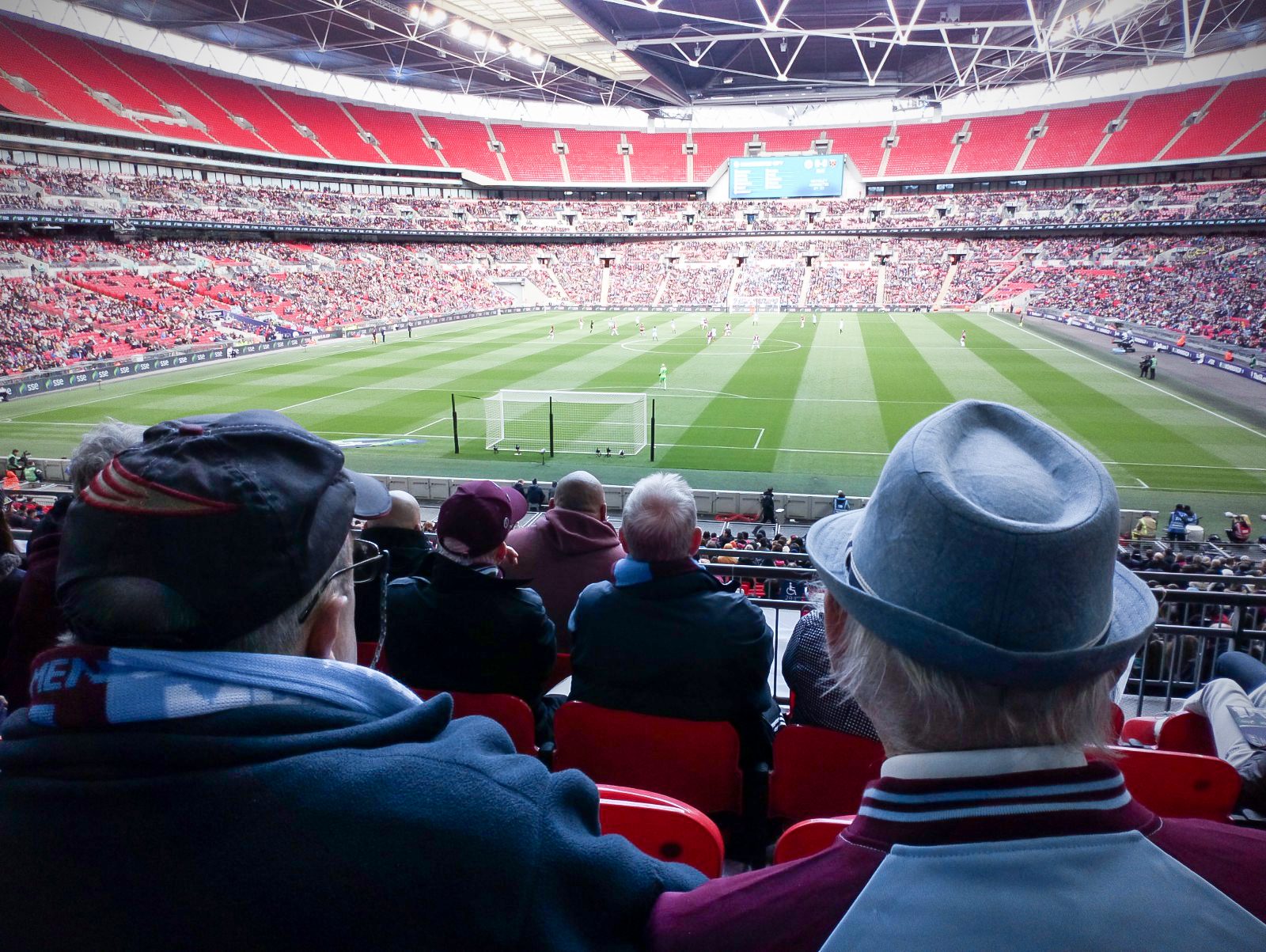 "Our 'girls' played a great first half. They were full of energy, defended well and nearly scored. In the second half, they played their best but sadly lost. It was still a brilliant day with the Any Old Irons group, cheering on the team. Better luck next year, eh!"
Fellow Any Old Irons attendee, Sue Adams, said: "What a day! Unfortunately Manchester City was the more powerful side and deservedly won. However we NEVER gave up, we battled right up to the final whistle. We all left feeling very proud to be associated with this team."
Friends of the Elderly launched their Football Friends project in 2015. Working with West Ham United Foundation, the sessions help older people living in East London and Essex connect through a shared love of football, helping to alleviate loneliness . We have also partnered with Reading F.C, Brentford and QPR. Since its launch, the project with West Ham United has been shortlisted for major awards. It also featured on BBC's Match of the day and has been a huge success.
Find out more about our Football Friends programme by emailing hello@fote.org.uk or calling 0330 332 1110.