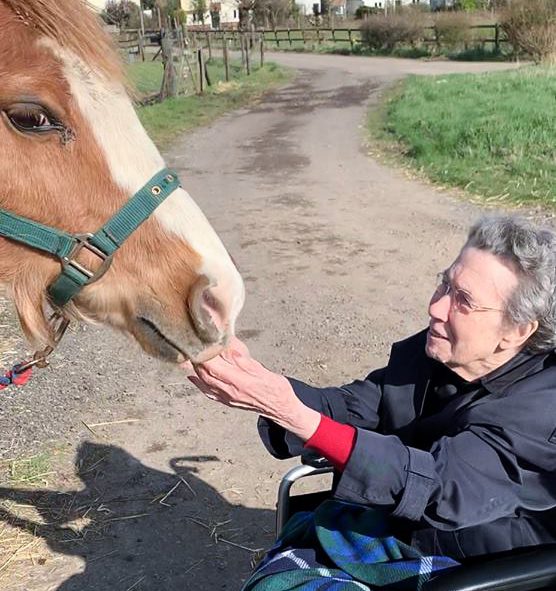 Residents from New Copford Place Residential Care Home in Essex recently enjoyed meeting a host of animals at a local care farm.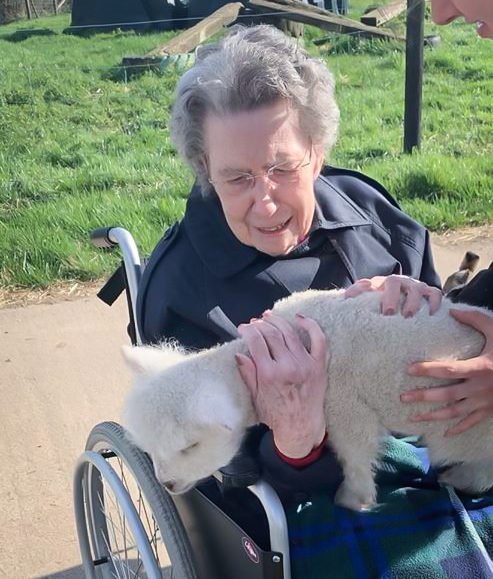 Wellies-On Farm in Colchester is a 40 acre social farm (care farm) in the heart of the Essex countryside. Residents delighted in close encounters with sheep, goats and horses.
93 year old Coral Beams, said: "I love going to the farm, breathing the fresh air and cuddling the baby lambs.
"The only animals we had growing up were cats, but I've always loved horses and their majestic nature. Meeting the farm's horse was a real treat. I wasn't quite up to it on the day of the visit, but next time I want to try riding it!"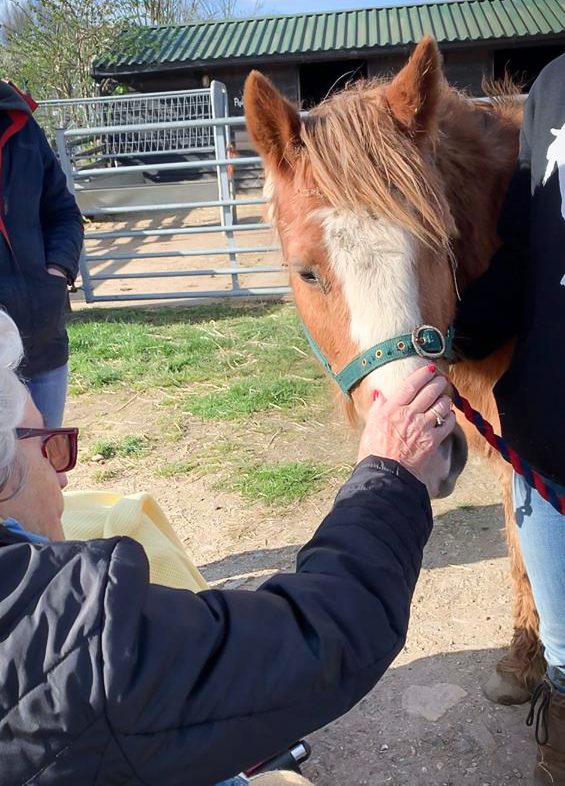 Donna Owen, Manager at New Copford Place care home, said: "Providing special experiences is an important part of the care that we offer here at the home. Our residents always love meeting the farm animals and for the staff, the pleasure is seeing residents have such a wonderful time."
New Copford Place care home is set in the picturesque Essex village of Copford, near Colchester. The home offers residential care and is staffed by a committed and enthusiastic team.
To find out more and book a visit, email hello@fote.org.uk or call 01206 210 397.