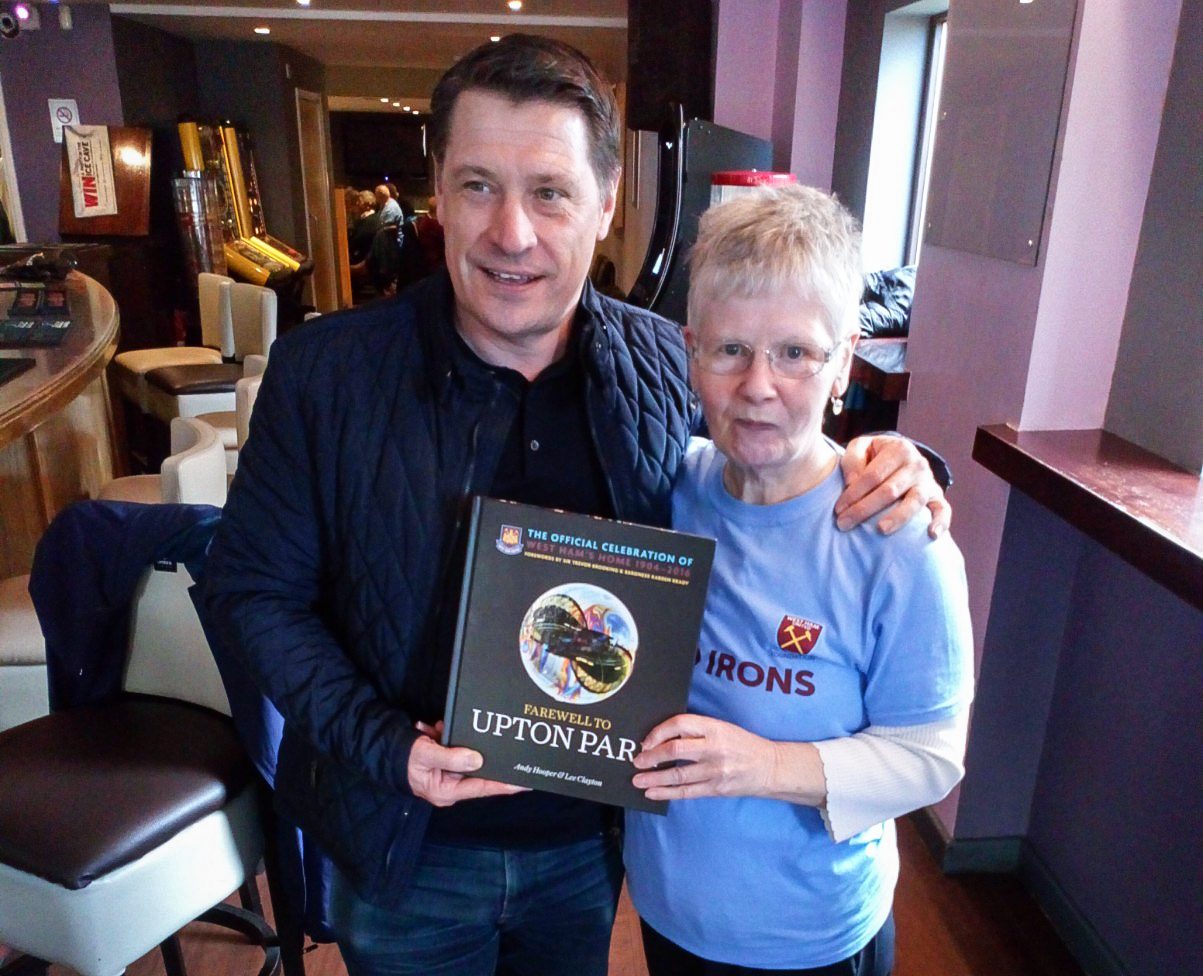 Participants from our Football Friends programme Any Old Irons, which is run in partnership with West Ham United Foundation, met renowned footballer Tony Cottee last week.
Cottee, who now works as a television football commentator, was a notable striker from 1982 until 2001. He played for top flight football teams West Ham United, Leicester City and Everton.
The session was held at Fatty's Bar in Hadleigh, where participants have already enjoyed two five week cohorts and plan to continue to meet monthly.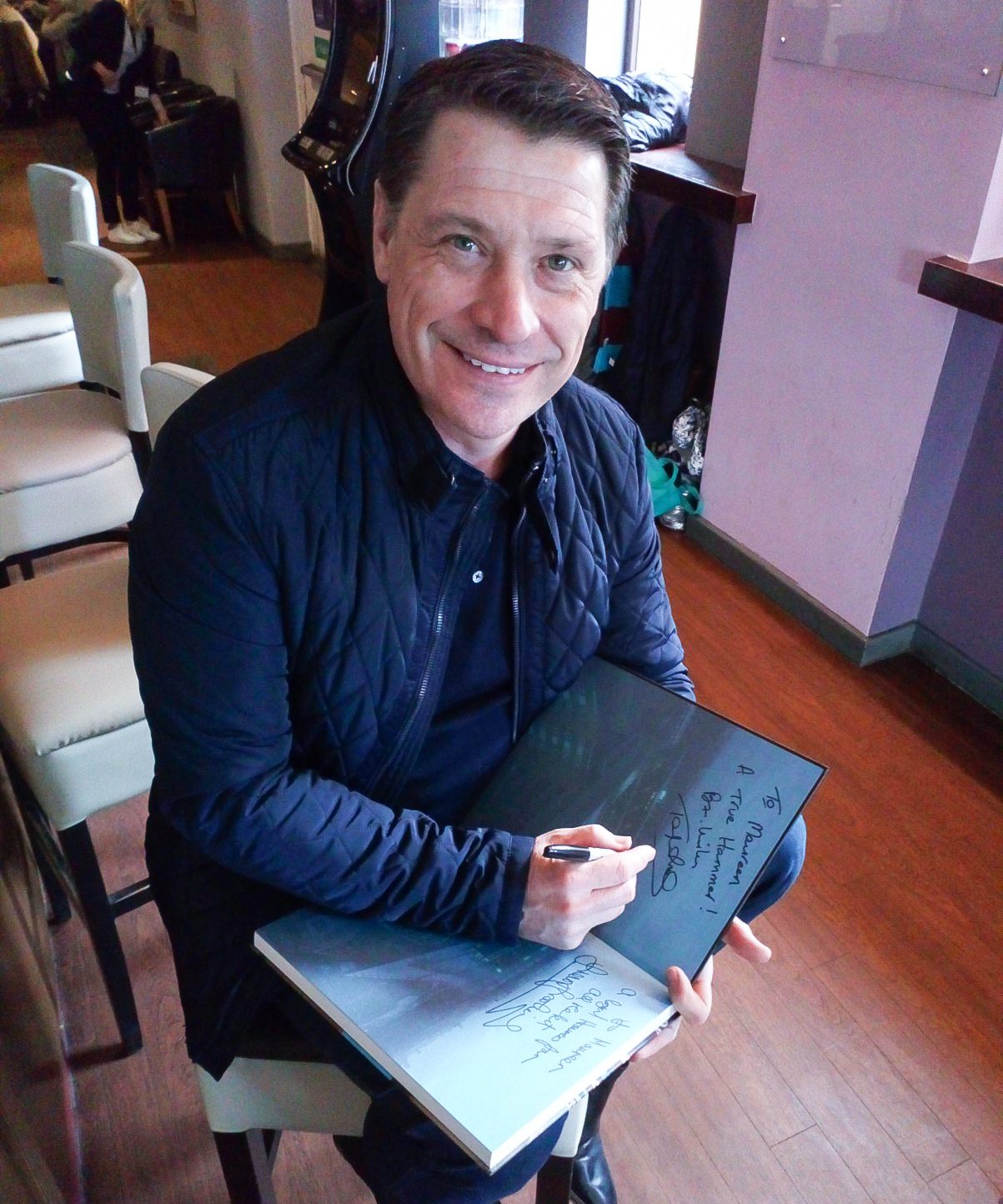 Speaking about the session, Cottee said: "I really enjoyed meeting the Football Friends group and was impressed with the knowledge of the fans. There were great questions throughout."
He continued: "Football Friends is a fantastic initiative. You can see a real team ethic and it's great that people have somewhere to go, be social and talk with other like-minded people.
As you get older, sometimes you can lose touch with people and experience loneliness. Any Old Irons gives you the chance to get out of the house and have a great time with fellow 'Hammers'."
Ian Humphreys is a regular at the Any Old Irons group and shared his experience of meeting Cottee.
He said: "The talk with Tony Cottee was very enjoyable and the session bought back lots of memories. I've been to games and watched him play live plenty of times, including when the goalie scored against Tottenham. He probably heard me screaming with delight!"
Friends of the Elderly launched their Football Friends project in 2015. Working with West Ham United Foundation, the sessions help older people living in East London and Essex connect through a shared love of football, helping to alleviate loneliness . We have also partnered with Reading FC, Brentford and QPR. Since its launch, the project with West Ham has been shortlisted for major awards. It also featured on BBC's Match of the day and has been a huge success.
Update:
At the end of September 2019, Friends of the Elderly completed its three year Football Friends project. It created a legacy of volunteers who would take over the running of this wonderful project.
The project was so successful that West Ham United Foundation have committed to funding this project for a further 2 years and will continue to support the volunteers as they become an independent group.