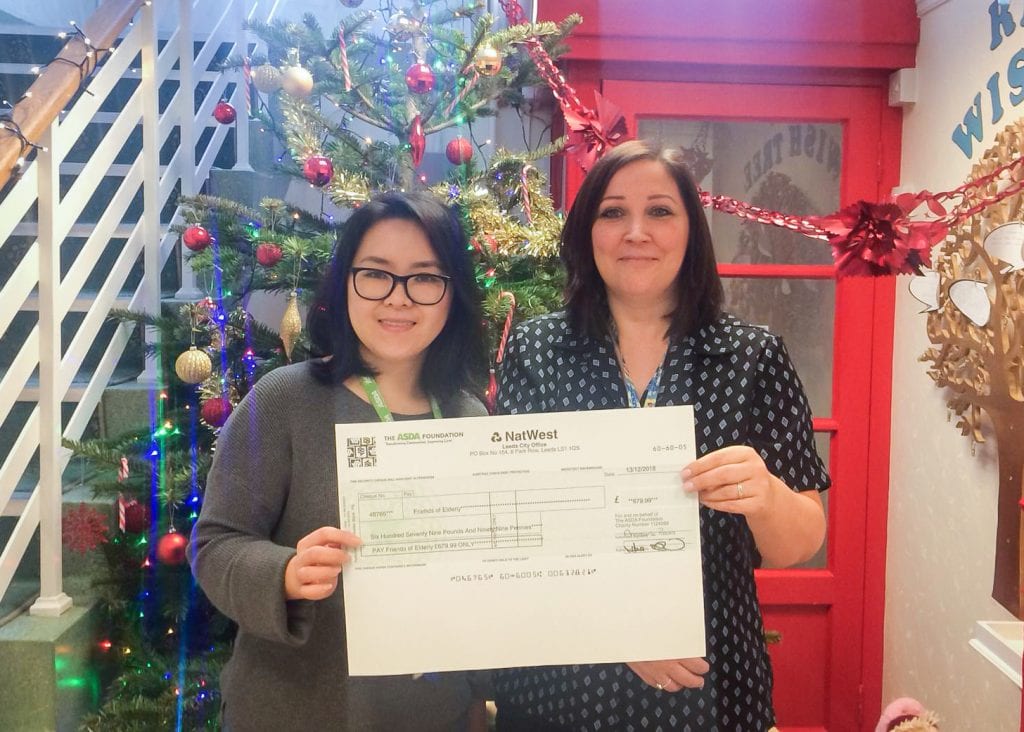 Our care home in Bournemouth, the Retired Nurses National Home (RNNH), have received funding from Asda to build a greenhouse for the residents.
Employees at the Bournemouth store have taken part in various fundraising events to raise money for this project. With support from the Asda Foundation, they recently presented a £679.99 cheque to staff from RNNH.
Angela Qu, Community Champion for Asda Bournemouth, said: "For the last few years we have built a close relationship with RNNH. As the Community Champion, we have obtained grants from the Asda Foundation for the greenhouse and other equipment. My colleagues and I have also volunteered at various fundraising events which we really enjoyed. We look forward to continuing this close relationship in the future."
Many of the residents at RNNH are keen gardeners and will enjoy using the greenhouse throughout the warmer months.
Caroline Gulen, Office Manager at RNNH, said: "It was an honour to collect the cheque from them and we are so grateful for their ongoing support. It is important that we provide the best possible care to our residents. Being able to enjoy hobbies and activities is vital for their wellbeing. Thank you to everyone at Asda for their kindness and generosity. The greenhouse will make a big difference to everyone at the home."
For more information about the Retired Nurses National Home, visit our website or call 020 3856 4211.