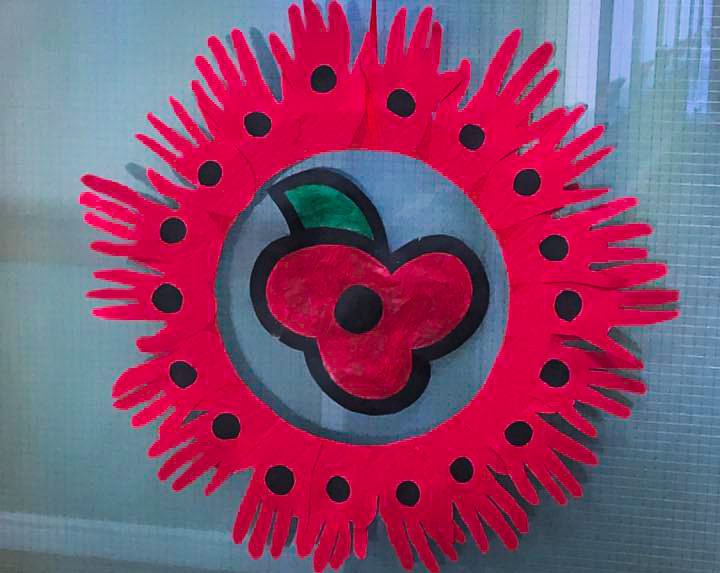 Residents across our care homes came together on Sunday 11 November to mark the end of World War One.
Remembrance Day inspired a range of activities, helping residents to honour and remember those affected by the war.
Bernard Sunley care home in Woking held a crafts session. Residents created a beautiful tree filled with hand-made hanging poppies.
Ewelina Wagner, Activities Coordinator at Bernard Sunley, said: "Remembrance Day was an important event for our residents, as many have experienced a world war at some point in their lives. They all enjoyed crafting poppies and coming together to honour the end of the First World War in their own way. It was very special for everyone." 
Meanwhile, residents at The Old Vicarage care home in Oxfordshire created a poppy wreath made from their hand prints. They then shared sherry and coffee cake whilst watching the Remembrance Day broadcast on the big screen.
In Haslemere, residents at Redcot care home watched a very special poppy drop. Poppies were released from the ceiling at exactly 11:00am, along with a minutes' silence.
Find out more about Friends of the Elderly care homes here. Phone 020 7730 8263 or email enquiries@fote.org.uk