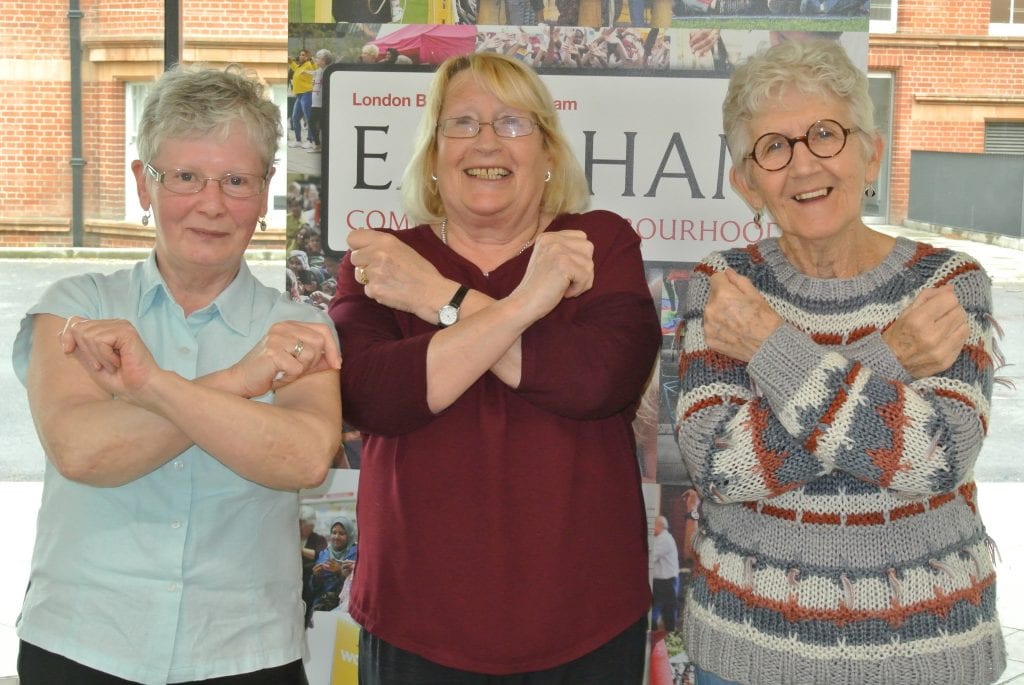 A new Football Friends programme will be launching in Hadleigh this November. Older people will have the chance to meet up through their love of football – especially West Ham United.
Friends of the Elderly launched their Football Friends programme, called Any Old Irons, in 2016. Working with West Ham United Foundation, the programme helps older people living in East London combat loneliness. The project is also supported by the Premier League and the Professional Footballers' Association (PFA).
Any Old Irons gives participants the opportunity to connect with other fans locally. The sessions bring attendees together for fun and friendship, whilst also learning how to stay in touch using digital technology.
Since its launch, Any Old Irons has been shortlisted for major awards. It also featured on BBC's Match of the day and has been a huge success. 
Maureen is a regular at the Any Old Irons sessions in East Ham.
She said: "I have made some firm and long-lasting friendships within the group which I hope will develop as we all grow older. Going to the West Ham United matches and meeting other group members is now part of the match day experience for a lot of us!"
"Being part of the Any Old Irons has allowed me to take time out for me and given me an opportunity to socialise. I would recommend it to anyone who wants to get out a bit more and loves football!"
Since 2016, more than 200 over-65s have signed up and made friendships. Subsequently, they have learnt new digital skills and reconnected with their community through the programme.
Maria Abraham, Health Manager at West Ham United Foundation, is excited about the expansion. She said: "We're delighted to be able to take Any Old Irons into a new Borough, and are keen to see as many as possible sign up. If you know anyone over 65 then pass them our way. We'd love to welcome them to Any Old Irons!"
The new group will meet at Fattys Bar, 20 High St, Hadleigh, Benfleet, Essex on Tuesday 13th November, for five consecutive Tuesdays.
To find out more or register your interest, email hello@fote.org.uk or call 0330 332 1110.