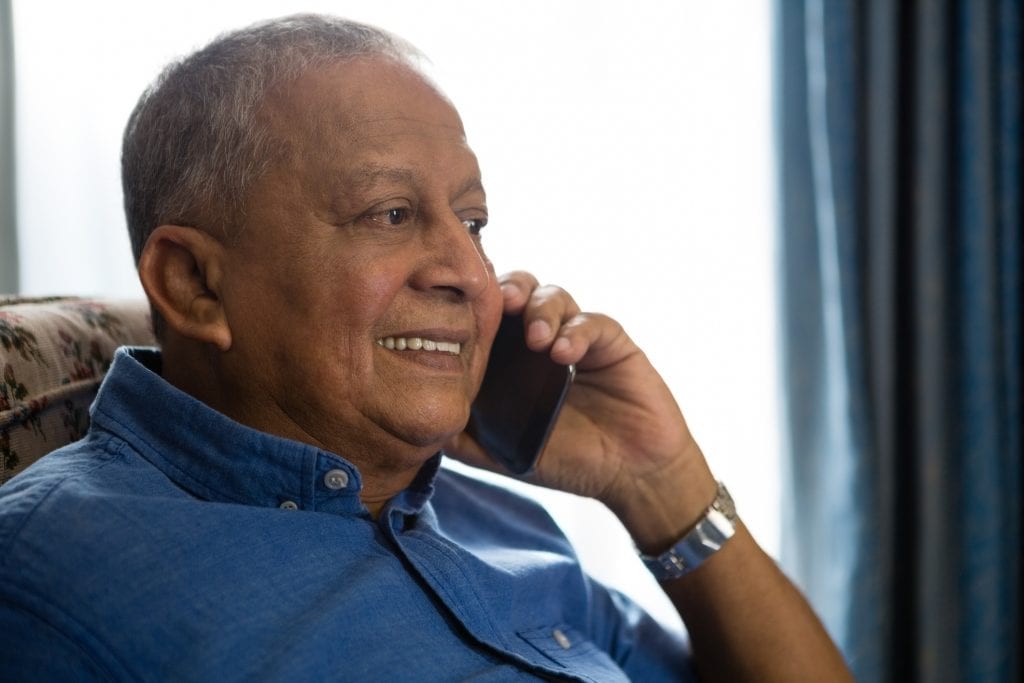 In April 2018 we began a transformational partnership with The Edward Gostling Foundation, formally known as The ACT Foundation. They are matching our annual £100,000 grant fund for the next five years, taking the total fund to £1million. The funding will be available for the next five years and will be open to all older people living in poverty in England and Wales.
It is now the end of the second quarter of the partnership and we are pleased to announce we have awarded an incredible 420 grants. We are giving away 74% more grants than we were at the same point last year.
Lois Walters, Engagement Hub Team Leader, said: "The first six months of this partnership has been amazing. Thank you so much to The Edward Gostling Foundation, who has allowed us to give away such a fantastic number of grants. It's sad to see that there are so many older people living in financial difficulty but it's wonderful the difference we are making to their lives through these grants."
One beneficiary of a grant was Victor*, a gentleman in his seventies who is a full time carer for a loved one who is reliant on him in every way. This includes lifting them in and out of bed, from the bed to their wheelchair, and in and out of the bath.
Victor found out about our grants while he was seeking a respite break. The Health Case Manager at his local NHS trust suggested that he apply to us for a grant to pay for a basic gym membership, so he could stay fit and healthy. His application was successful and we gave him £289 to cover a year's membership.
Speaking to him afterwards, Victor told us the gym helped keep his stamina high and his back strong for lifting and carrying. He said he was surprised when the grant was authorised saying "I was ecstatic".
The grant has helped relieve the worry of whether he could go to the gym and stay fit. Victor is glad he can keep fit and continue to be a devoted carer. It means a lot to him that he can look after his loved one in this way.
He also told us that the gym gives him a chance for some respite and that there is a group of other older members who he has built a relationship with:
"Being a full time carer leaves you little time for yourself, so going to the gym helps to alleviate that isolation feeling one gets. With the gym membership I retain that communication and am often made aware of things by other gym members that can easily pass you by. So the gym membership is more beneficial than just keeping fit."
"I'm really grateful. I didn't realise this support was available. It helped me out of a bit of anguish. It is very comforting to know there are people and organisations that we can turn to for such assistance."
The Edward Gostling Foundation said they were delighted that so many older people in need were benefiting from the new partnership. Caroline Kendall, Operations Director said:
"We believe that older people living with some form of disadvantage should have the same choices, quality of life opportunities and aspirations as others. We are delighted that so many people, such as Victor, are enjoying a better quality of life thanks to these grants and we look forward to supporting many more people over the next five years."
If you are interested in applying for a grant please apply through a referring agent; this can include local authorities, social services, housing associations, charities and community groups, citizens advice bureaus, and other support agencies. Application forms are available to download from our website or call 0330 332 1110.
*Victor's name has been changed to protect his identity.