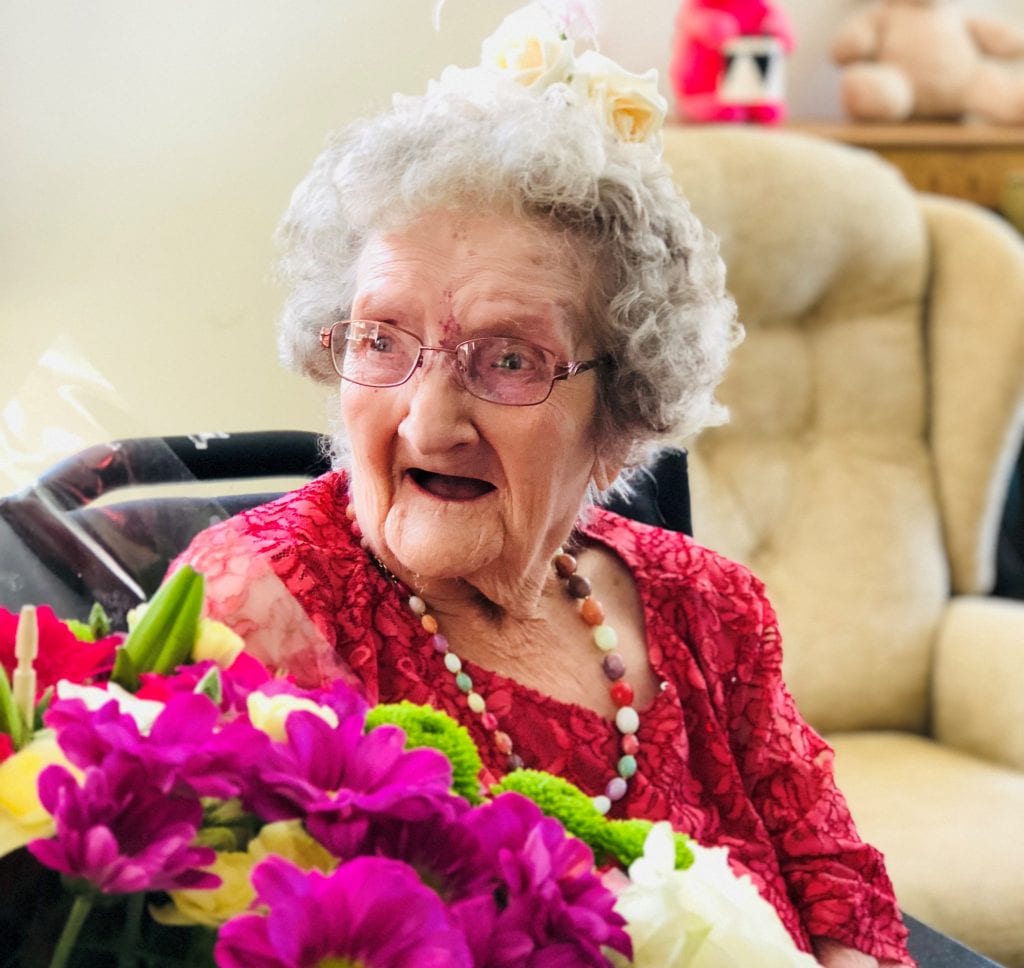 Bernard Sunley care home in Woking, run by charity Friends of the Elderly, celebrated the 109th birthday of one of its residents, Kay Hurley, on 6 August. The team at Bernard Sunley threw a party for Kay to celebrate with cocktail tasting, cake, music and flowers for the birthday girl.
Born in County Kildare in Ireland and christened Catherine, Kay moved to England at the age of 21. Kay married Thomas Hurley, a Regimental Sergeant Major in the army, and went to live in Austria whilst he was stationed there. They went on to have two daughters, Betty and Marie, and Kay now has three grandchildren and five great-grandchildren. Kay and Thomas were married for nearly 71 years until Thomas passed away in 2003.
Kay was a talented horse rider in her youth and loved riding bareback. She was a wonderful cook making the best roast dinners and Victoria sponges. Kay has always loved playing cards, knitting and crocheting. She has always taken a keen interest in fashion and is well known in the care home for being someone who enjoys having her hair and nails done regularly.
Andy Cumper, manager at Bernard Sunley, said: "It's an honour to care for Kay. She's the oldest person we have ever cared for and we are all proud to be able to support her to celebrate her 109th birthday. Her beaming smile throughout the party showed how much she enjoyed her special day, which was an absolute pleasure for all of the staff who helped to organise the event."