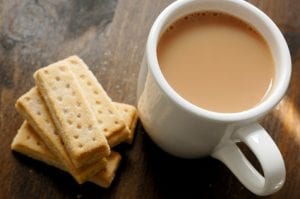 Our Moor House care home in Staines runs a monthly community event called Moor Teas. Members of the local community are invited to join residents and staff for afternoon tea to share local news, stories and make new friendships on the last Tuesday of every month.
The upcoming Moor Teas will take place on Tuesday 27 February at 2:30pm at Moor House, Vicarage Road, Staines, TW18 4YG.
Lyn Spivack, Manager at Moor House, said: "We have a beautiful bright and airy lounge area where we hold our monthly Moor Teas. Our team and residents really enjoy welcoming members of the local community in for a catch up over a cup of tea and cakes. There's always such a buzz about the place and it's wonderful to see. If you've not been before, you'll be very welcome to join us."
Community engagement is an important part of life at our 12 care homes. Regular events to include people from the local area are held and opportunities to link with community groups are continually being identified.
To find out more about Moor Teas at Moor House care home, call Julie on 01784 453749.
We're always on the lookout for exceptional health care assistants across our homes. We offer competitive pay, excellent benefits and the chance to work in a dedicated, caring team. Click here to find out what vacancies are near you and be part of our team at Friends of the Elderly.