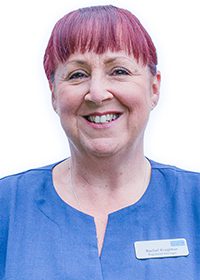 Rachel Knighton, Perrins House Care Home Manager
My background is in nursing and I have been in the care sector for over 30 years, with roles at Queen Elizabeth Hospital in Birmingham and a hospice in Solihull.
In 2015, I was delighted to become Care Home Manager at Perrins House, which specialises in nursing care in Malvern.
I love being a part of a caring team that devotes each day to keeping our residents motivated, engaged and safe. Their health and well-being are our main priority and Perrins House is their home. We are a family and all the team work to make each day a good day for each resident.