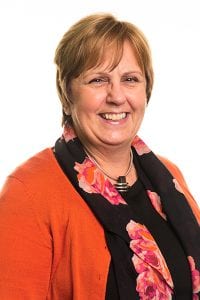 I have worked for Friends of the Elderly for 26 years having joined the organisation from a background in catering and hospitality for a large retail company. My first role at Friends of the Elderly was in hospitality – overseeing the catering and housekeeping teams at our care homes.
As the charity grew and developed, I started to find myself having a real interest in the care side of the organisation. I began taking on additional responsibility overseeing more than just hospitality and focussing more on the care delivery in our homes.
It's been a real natural progression for me and now in my role as Director of Care Homes for the organisation, although I know the homes and our residents and staff well, healthcare is a forever changing 'world' and every day is different which adds to the enjoyment of my role. For me, care is not just about the personal and health care element of a care home. Of course, this is often the reason our residents come to live with us and is incredibly important but for me it's about far more than that. It's about providing a holistic approach – along with personal and health care providing the opportunities for service users to have choice in how they live their lives and be able to live a fulfilled life.
A key part of my role is ensuring we meet regulatory standards and that each and every resident is receiving the level of care they expect and deserve. Although I'm based in head office, I'm rarely there and instead can be found visiting the care homes. I take time to get to know residents and their relatives and work closely with our care staff and home managers. For me this is key to doing my job the best I can.
I am motivated by enabling our service users to continue to live their lives as they wish, as far as is reasonably possible. It's so important to me that we create a home from home environment for our residents and value them as individuals.
When I'm in my 80s I would like to be happy, healthy and content wherever I am… and have a glass of red in hand!
If I had to give one piece of advice to my younger self it would be to only listen to positive people as negative people hold you back.