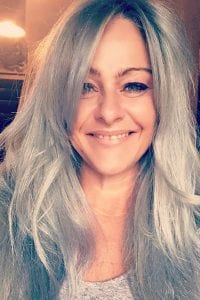 I have been a registered mental health nurse since 1999 and an Admiral Nurse since 2008. I began working for Friends of the Elderly in 2001 as the Team Leader for the newly built Dementia Unit at our Bernard Sunley Care Home in Woking. There I assisted to build the dementia unit from no residents to 35 – although it was lovely when it was just me and two residents at one point! I then became the home manager at Bernard Sunley until 2008, during which time I spent seven years setting up the Admiral Nurse Service. This was the first Admiral Nurse service bespoke to care homes and a very different model of Admiral Nursing. Friends of the Elderly were the first provider to see the need for an Admiral Nurse Service within our care homes.
I am now the regional Director for care homes overseeing Bernard Sunley, The Old Vicarage, Redcot, the Retired Nurses National Home and Orford House and Woodcote Grove House. Part of my role is to work with the home managers to ensure we continue to offer good quality care and meet regulatory requirements in all areas.
I am motivated by making sure older people get the care they. I also am passionate about educating people to understand what dementia is and how it impacts those who live with it.
Personally I have a seven year old son and four dogs, two snakes, two chameleons, two leopard Geckos and 15 Piranhas, so when I leave work I have more caring to do at home!
When I am in my 80s I would like to have a yard of stables full of horses and have ponies for all my potential grandchildren! Also, I would like to offer riding for children with mental health issues.
If I could give advice to my younger self it would be to not fill in the credit card application!