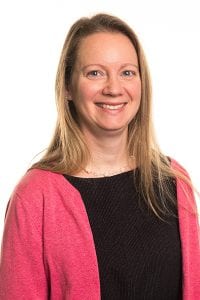 I am a chartered accountant, and prior to joining Friends of the Elderly in 2015, I worked for PwC for 18 years in the assurance practice. I worked in the mid-market practice auditing and advising a wide range of companies in all industries and charities ranging from international NGOs to smaller local charities.
The activities of Friends of the Elderly are particularly close to my heart, as my grandparents founded a charitable residential care in 1954 and my family ran it for 50 years. I spent a lot of my childhood running round the grounds, chatting to the residents and serving cups of tea.
I am motivated by getting to the bottom of problems, making a difference and having fun along the way. I wouldn't give any advice to my younger self as I wouldn't be the Jenny I am today if I hadn't made a few mistakes along the way. When I am 80 I hope to be like my Grandma, who at 80 was still sliding down the bannisters!