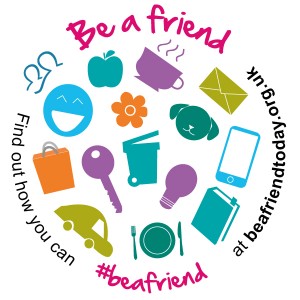 Did you know that over five million older people are affected by loneliness? That's 1 in 3 of the entire older population. And this figure is on the rise – our new report, The Future of Loneliness, found that demographic change alone could create a 40 per cent increase in loneliness over the next 15 years, unless we act now.
We know that loneliness has a devastating impact on the lives of older people. We also know that all it can take to combat loneliness is simple, everyday interactions with other people.  That's why we're urging everyone to Be a Friend and connect with older neighbours and members of their community.
Being a Friend is easy; it's simply getting to know the people that live around you and looking out for each other where you can. From having a chat at the bus stop or over the garden fence, there are so many simple ways you can stay connected.  It really is easy to make someone feel less alone and help make sure everyone leads a happy and fulfilled life, whatever their age.