For 2013 our stunning Christmas Card was produced in partnership with SmartSenda and Clare Isaacs Design.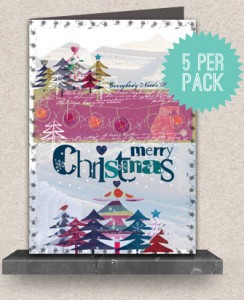 The card design incorporates the drawings and Christmas memories of the residents of Friends of the Elderly's Residential Care Home in Hampshire.
Cards are sold in packs of 5 and cost £3.60 plus postage and packing.  At least £1 per pack sold will be donated to our Friends Open Doors Campaign helping to tackle loneliness and isolation in older people this Christmas.
To order the cards please visit the SmartSenda website.
Thank you for supporting Friends of the Elderly this Christmas.