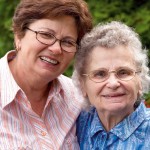 74% think British society is less respectful to older people than 50 years ago
Nearly 50% think other countries treat older people with more respect
Tying in with the BBC's "When I'm 65" season - a look at the issues facing older people - Friends of the Elderly's Select Respect campaign encourages everyone to consider how they think about and interact with older people. 
Be inspired!
57% of us are not looking forward to growing old.  To change how you think about aging we've created a list of inspirational older people who demonstrate that older people have such a lot to offer society.
Getting old isn't something to be feared, as a read through our A-Z of the positive things about getting older will show you.
See how other countries celebrate their older people.
You can make a difference
Created by focus groups of older people, here are some DOs and DONTs for being respectful to older people.
Share your stories.  Have your say.
Visit our Facebook page to upload a picture or share a story of an older person who's inspired you. Or Tweet using #whenim65.
Get your copy of our Select Respect leaflet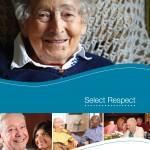 Click on the 'pay with a tweet' button to download a copy.  Or we can post one to you – just give us your details.