"My quality of life, comfort and peace of mind have been significantly improved."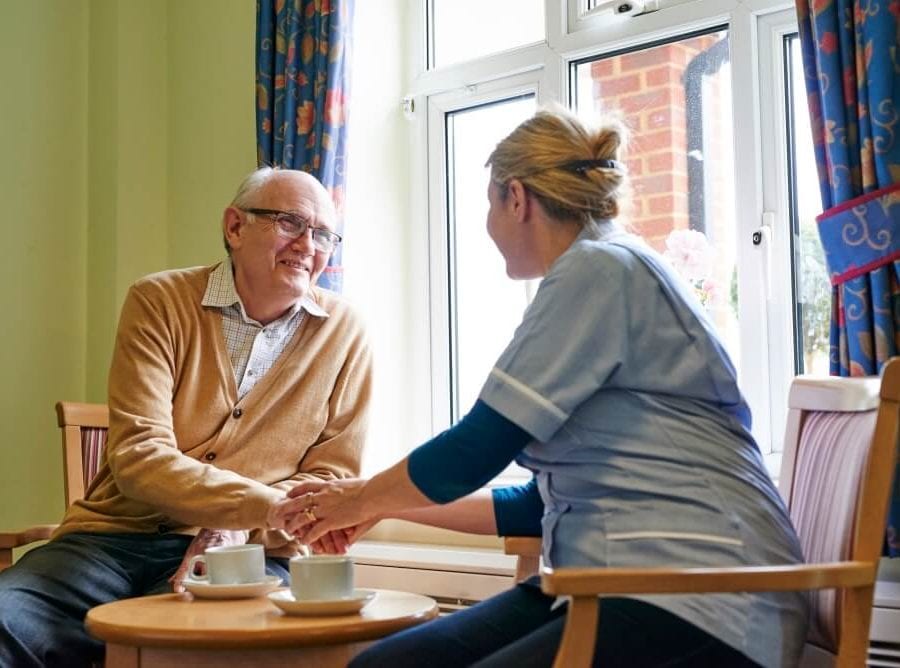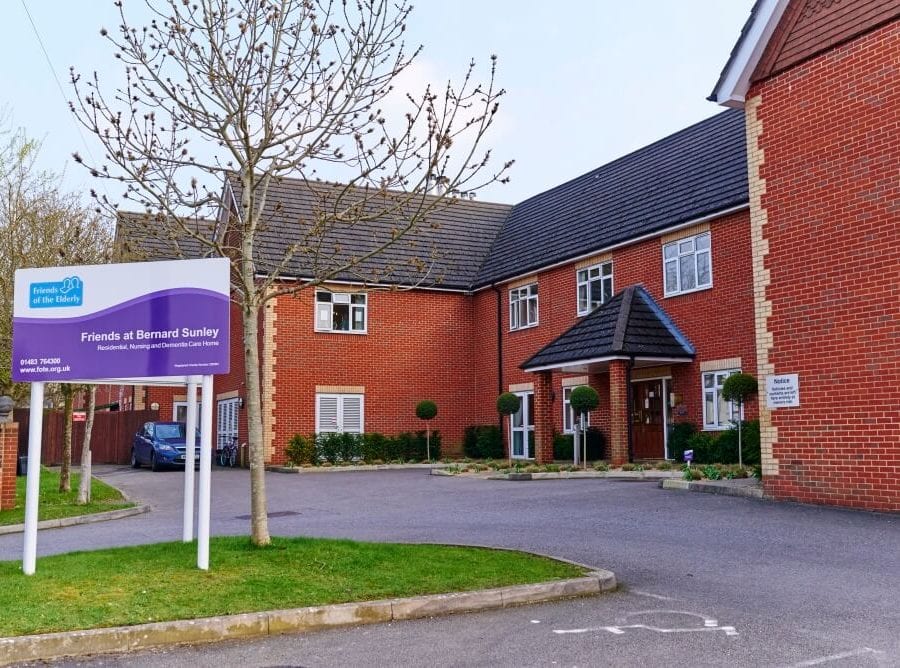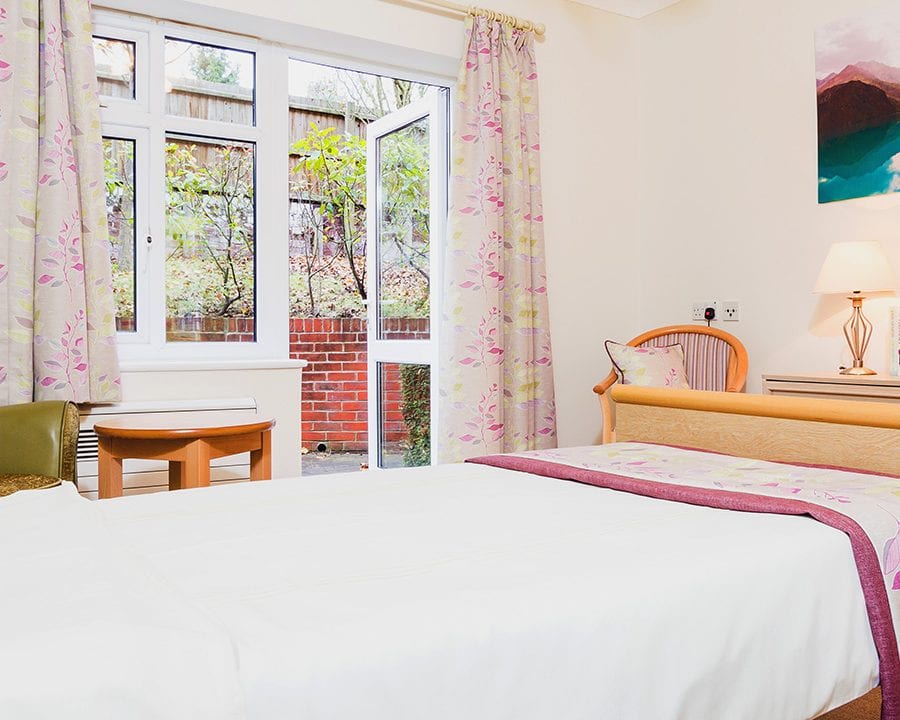 About Bernard Sunley
Category: Dementia, residential and nursing care
---
Set in Woking, Surrey, we provide residential, nursing dementia care in modern, purpose-built facilities. All of our rooms are spacious, light and airy and have en suite bathrooms.
Bernard Sunley features a cosy lounge and dining room, as well as a fully equipped hairdressing salon and the much-loved Smiles Café – a warm and welcoming café where you can meet with other residents or your friends and family for a refreshing tea or coffee, or perhaps a tempting treat.
We understand that every resident is different. Whether you're with us for residential, nursing or dementia care, we will create a personalised care plan for you. This allows our dedicated team to ensure your individual needs are met and that Bernard Sunley feels like home.
We are also able to offer respite care. Please contact us for more information.
Relax or meet with friends and family in our two large courtyard gardens. If you're green fingered, you can get involved with our raised garden beds.

We encourage residents to personalise their space and bring along small pieces of furniture and personal mementos to ensure that they feel at home.

All of the staff at Bernard Sunley, from the housekeeping team to the care and management teams, are trained to the highest standard.

Our dedicated activities coordinator puts together an active social calendar for residents to enjoy– including movie nights, exercise groups, family days in the garden and more.
CQC Report
CQC Report Overall: Good
Report highlights
People told us that they felt safe living at the home…"I am very safe here. Staff are very nice and they always come to see if I am alright."
Peoples' medicines were managed and administered safely…One person told me," I take lots of tablets; I cannot remember what they are all for, but I always get them on time.
People were involved in the consultation about the choice of menu for breakfast, lunch and tea. There was a choice of nutritious food and drink available throughout the day; an alternative option was available if people did not like what was on offer. Staff confirmed that a dietician was involved with people who had special dietary requirements.
People told us that staff were very caring and they always helped them when they needed it. They told us that staff respected their privacy.
People confirmed that they took part in the activities in the home and outside in their community. Activities included going for walks with staff, bowling, and light exercise, pampering afternoons, afternoon teas, crosswords and board games.
Fees
Fees are based on an assessment of your individual care needs and will be calculated following a visit. Our fees at Bernard Sunley start from £997 per week for residential care, £1,292 for nursing care and £1,152 for dementia care.
Contact Us
If you would like to speak to us about any aspect of finding a care home or would like to book an appointment over the phone, please call us on:
 020 3856 4211